Baxter Badger is a fun-loving and adventurous badger who lives at Klamath Community College.
Baxter and his family have lived for generations under the fields that are now tilled by the KCC Agricultural Science program. Most badgers are reclusive by nature and spend most of their time underground, but not that scamp Baxter! One day he heard a tractor overhead, popped his head out, and saw the expanse of KCC before him. Baxter is a curious creature and had to find out what was going on at the campus.  
At KCC he met students, faculty, and staff. Everyone was as interested in Baxter as he was in them. Baxter loved the innovation and technology he saw on the campus. The students showed Baxter the science, auto/diesel, and computer labs. He was a bit scared at first, but curiosity got the best of him and he even tried his hand at welding for a bit. Baxter loved the college!  
Baxter can be seen today dancing and joking with the students around the KCC campus. He might play a practical joke on occasion, but his heart is with KCC and the students that go there. Baxter looks forward to meeting you!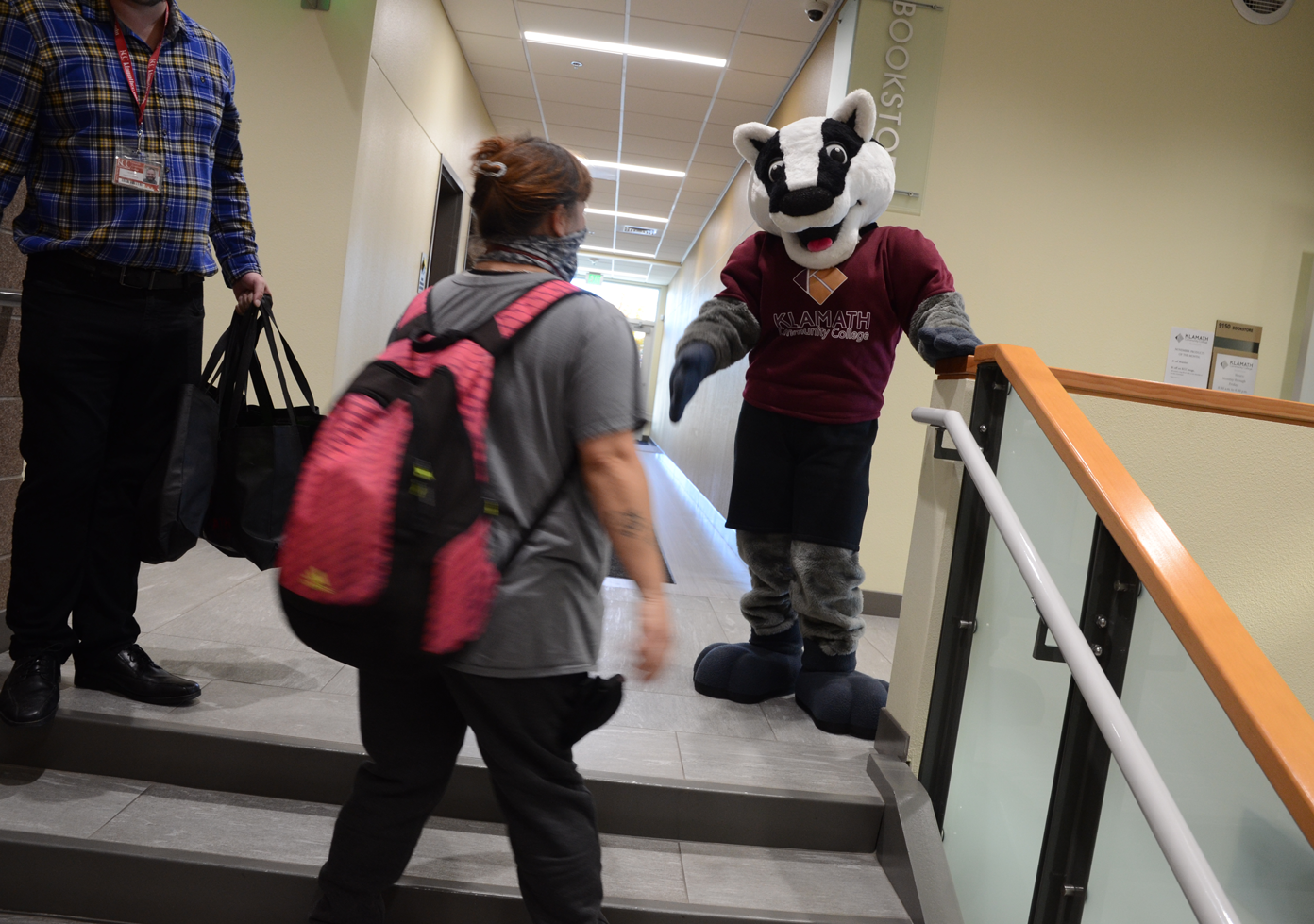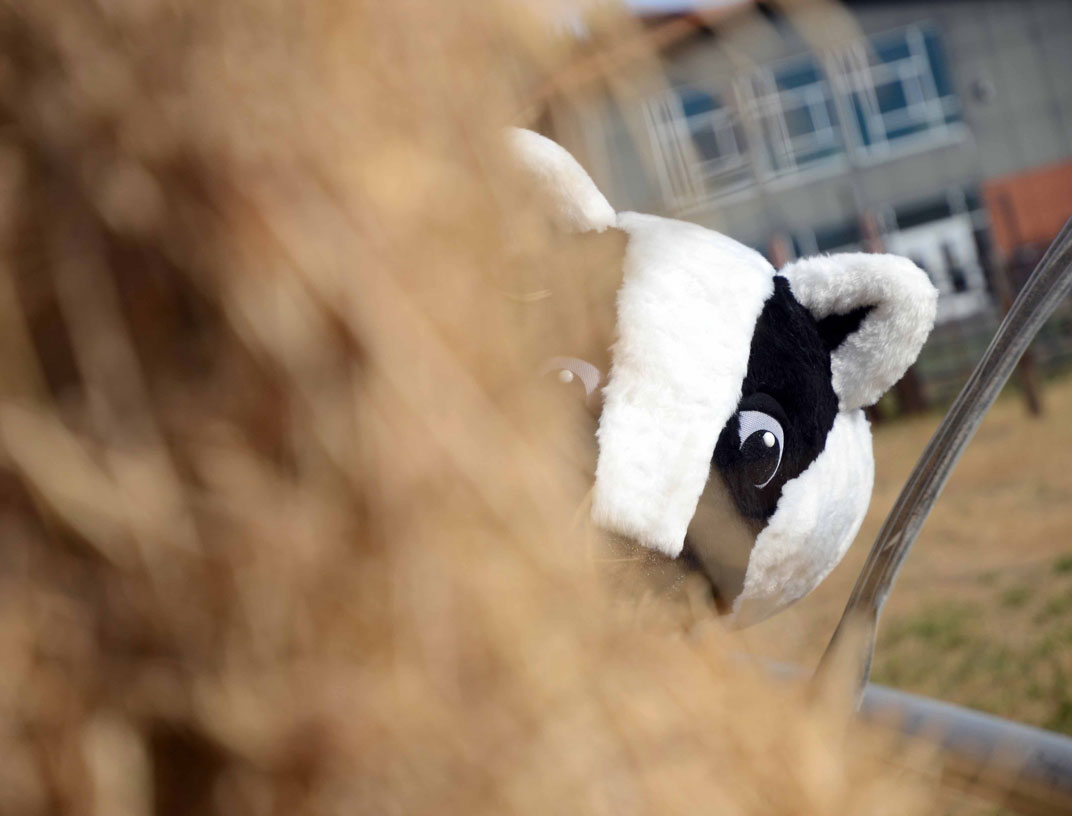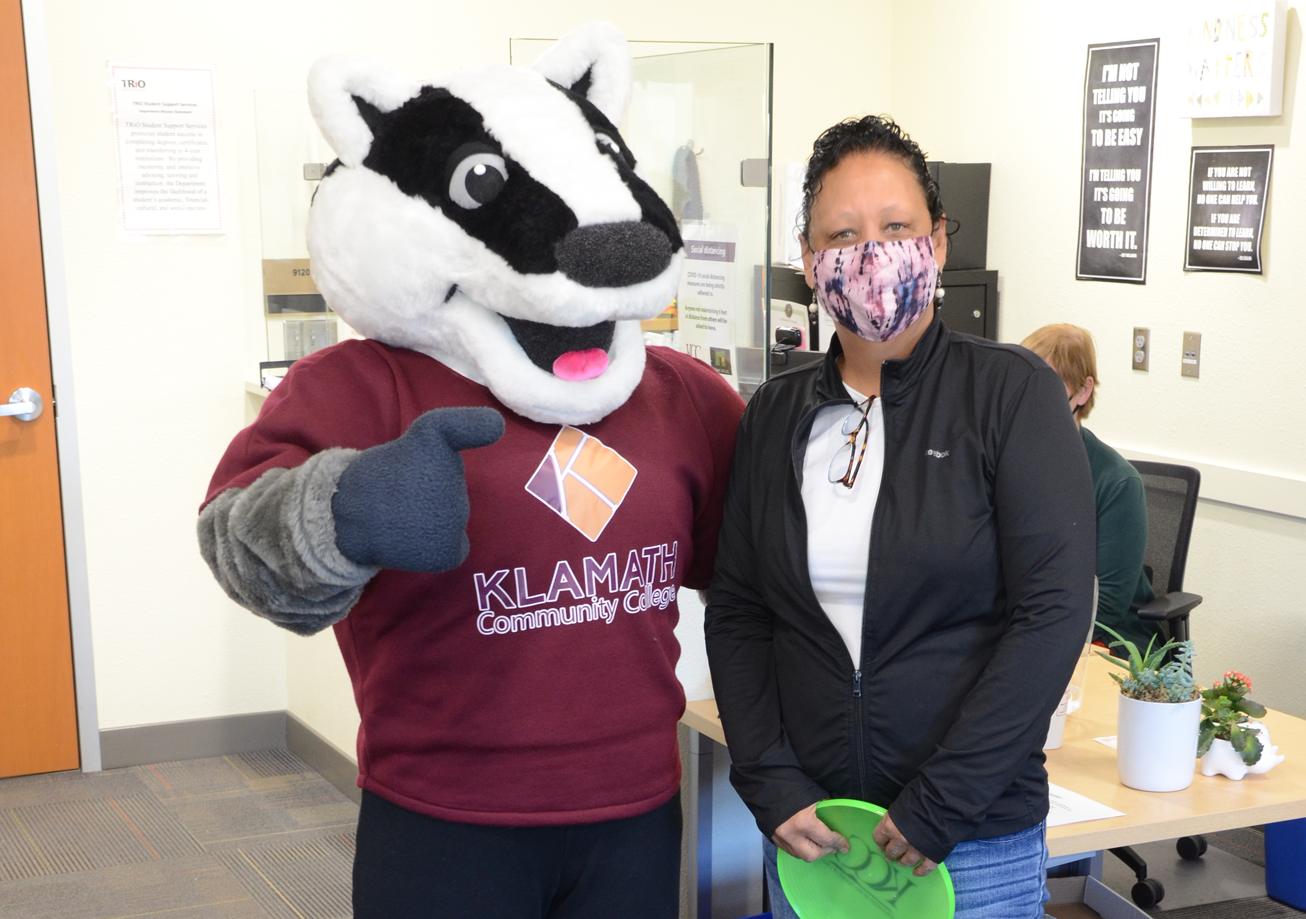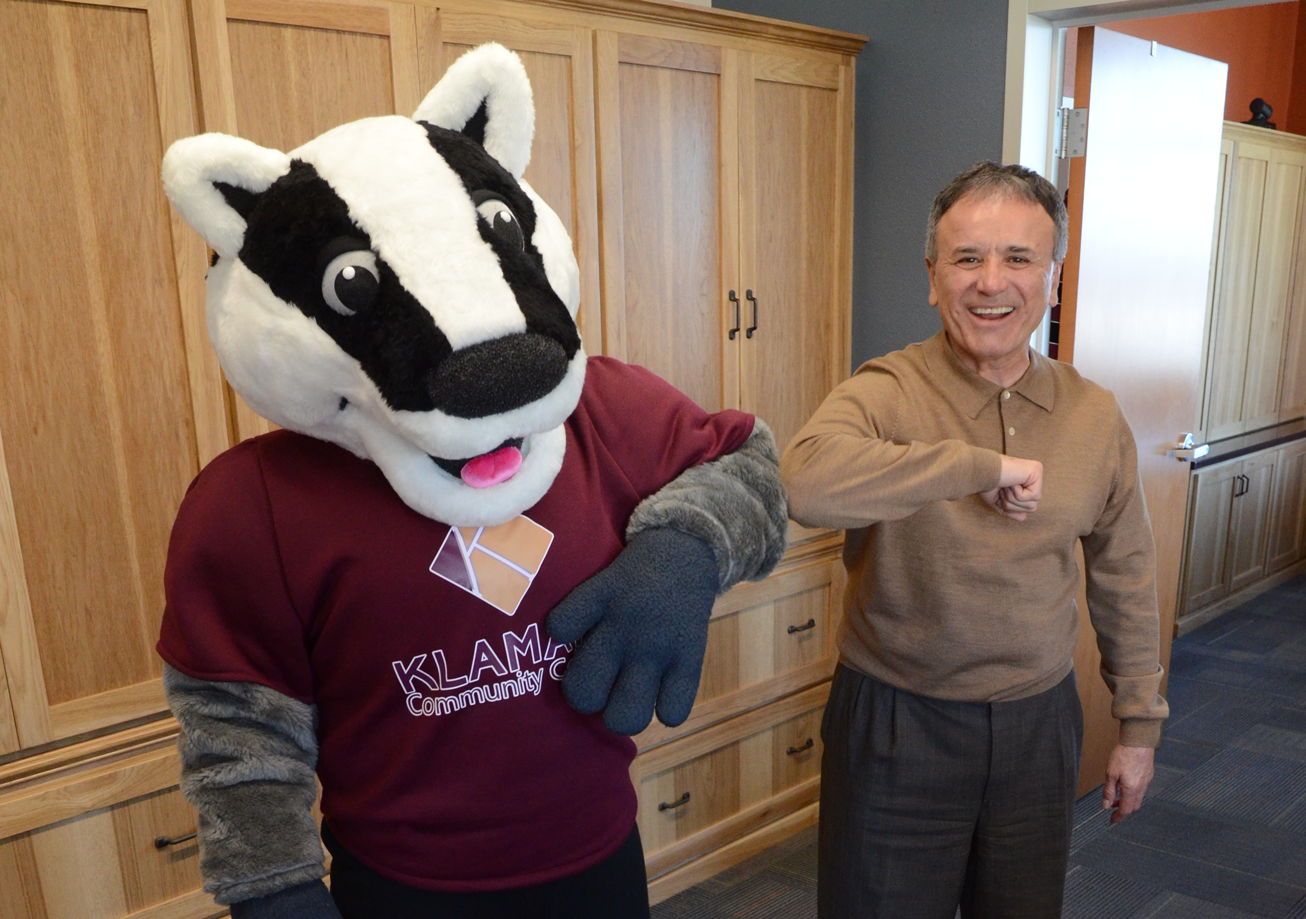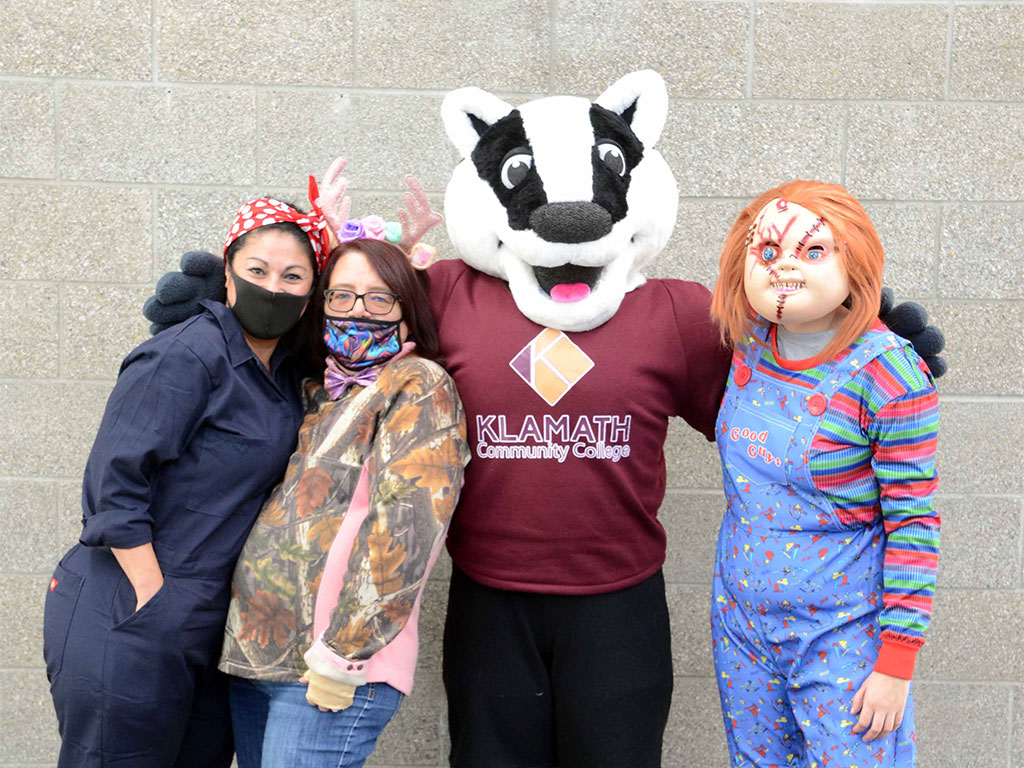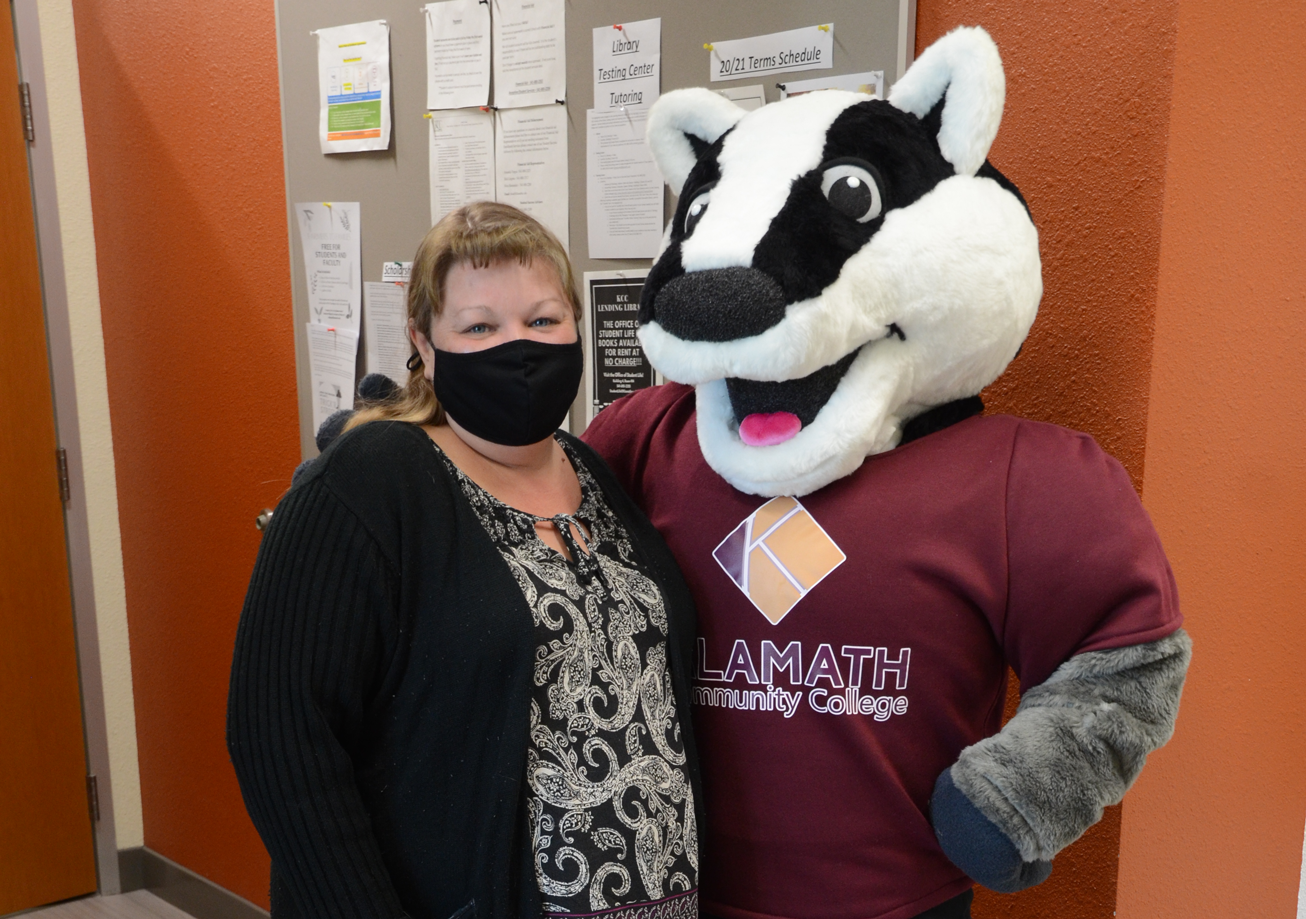 Baxter's always ready with a smile
Who's a good mascot? Baxter's a good mascot!
Baxter has a fan! Thank you Ramsey
Thank you for the amazing letter!
Wow, this is it! I'm finally in the mascot big leagues! I got my first fan letter from a sweet girl named Ramsey!
The letter came all the way from Arizona too. Who would have thought someone all the way in Arizona could have heard about your buddy Baxter the Badger? Come to think of it, do they even have badgers in Arizona? I should ask one of the science teachers in the Health Science Building about that.
Well I should do something great for my first big fan. I need to write her back!
-Baxter the Badger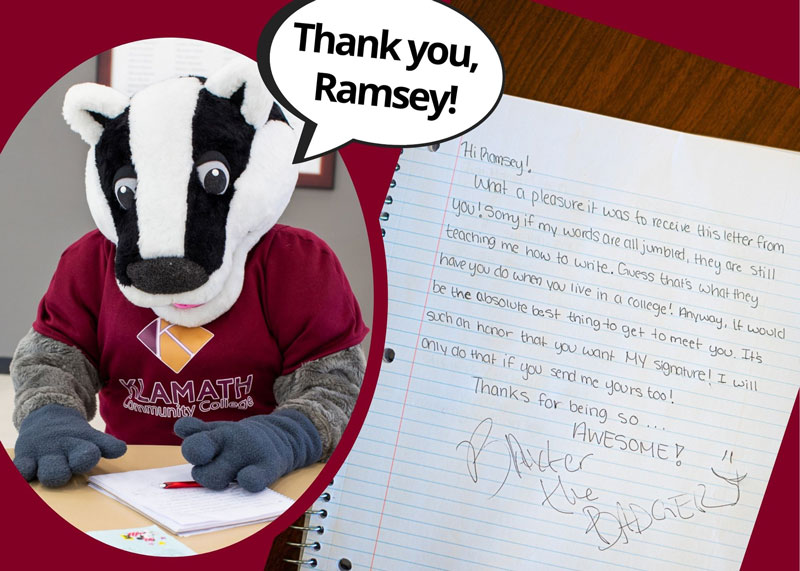 Posted:
3/26/2021 3:38:25 PM