High school Equivalency Program (HEP)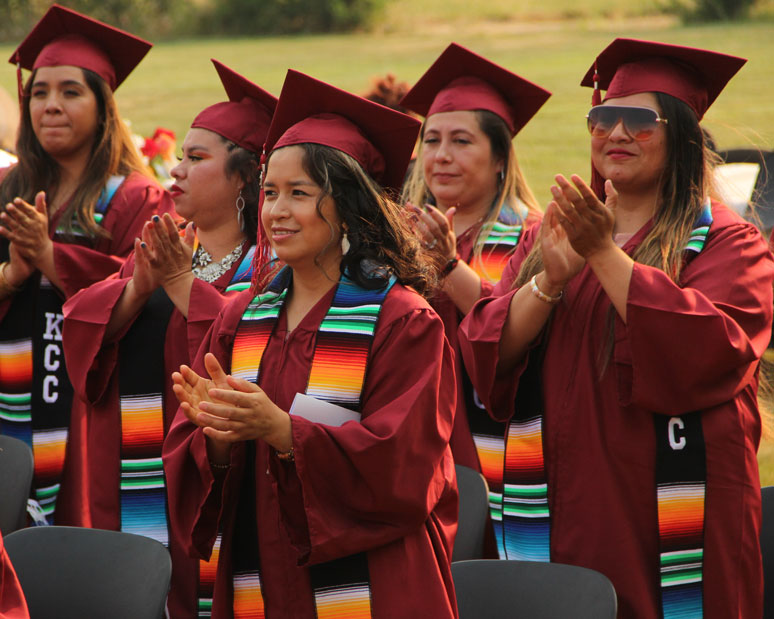 If you are a migrant or seasonal farmworker, you can earn your General Education Development (GED) diploma through the High school Equivalency Program (HEP).
HEP is a federally funded program designed to support migrant and seasonal farmworkers (or immediate family members) in obtaining the equivalent of a high school diploma.

Our goals are to support the success of migrant and seasonal farmworker students by helping them to enroll and complete their GED in Spanish or English and to continue on to postsecondary education or training programs, upgraded employment, or the military.

For more information please call our HEP director, Tessa Gutierrez, at: 541-880-2330, or visit the Klamath Community College campus.

7390 South 6th Street
Klamath Falls, OR 97603
Apprenticeship Center (Bldg. 10), room 1070
What does HEP provide?
The High School Equivalency Program (HEP) provides migrant and seasonal farmworkers and/or their immediate family members with an intensive study program to pursue a GED in Spanish or English. If eligible, students can enroll at any time during the regular academic year.
HEP provides the academic skills necessary to pass the GED exams and other services, including:
Academic advising
Academic workshops
Books and materials
Classes in Spanish and English
Tutoring services
Technology and computer literacy
Students may also be eligible for assistance with childcare or transportation.
How to qualify
Be 16 years of age or older.
You or a family member must have 75 days of eligible migrant or seasonal farm work within the last two years.
Meet all of the program requirements and be accepted into the program.
For more information
Visit the HEP office in the Apprenticeship Center, room 1070, on the KCC campus OR call 541-880-2330.
Determine eligibility - complete an interview with High School Equivalency Program staff to evaluate candidacy and answer questions.
Fill out an application and take admission tests to determine your academic level in math, reading, and writing.
Attend a first-day orientation advising session.