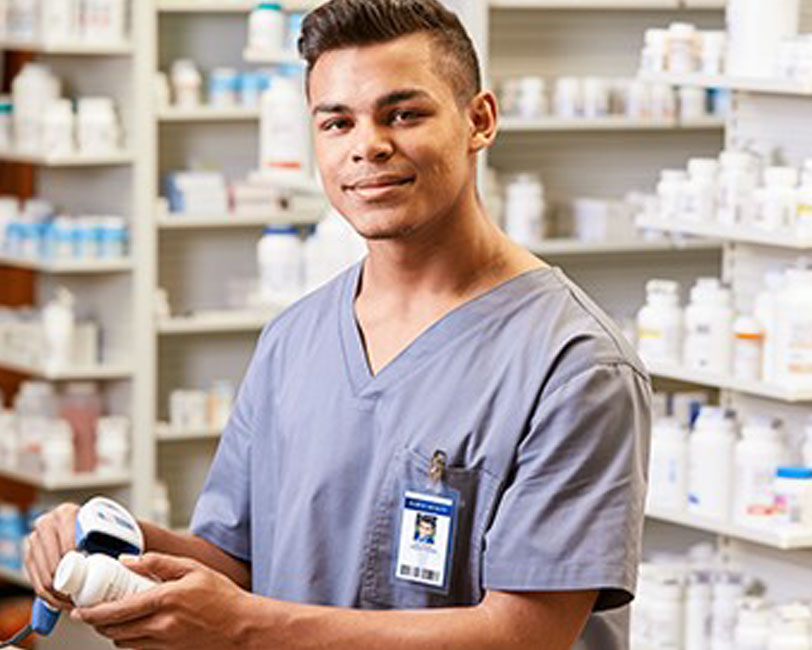 Program length:
20 weeks

Program description:
Klamath Community College is excited to offer a pharmacy technician certificate program! The goal of this program is to help you gain several skills that will help you pass the ExCPT national certification exam and make you employable for an entry level pharmacy technician position. KCC has partnered with National Healthcareer Associations PharmaSEER digital learning and Pioneer Rx to bring you critical concepts to be applied to your new career in pharmacy. This program is 20 weeks long and includes the full online training program, 16 labs, practice exams, and the ExCPT exam . Application to the program is competitive, with only 15 students accepted per course. Applications require proof of age and proof of high school diploma/GED. An interview with the pharmacy department team is required prior to acceptance to the program. *If you have ever been cited for, charged or convicted with a crime, offense, or any violation of the law, surrendered a professional license, or been in violation of any liquor or drug laws it may prevent you from obtaining a license from the Oregon Board of Pharmacy and being able to work as a pharmacy technician.

Program costs:
$2,820

Pharmacy tech industry average wages:
$23.01

Program documents:
Pharmacy Tech Flyer (PDF)
Pharmacy Tech Registration Form

Industry employment information:
Pharmacy technicians help pharmacists dispense prescription medication to customers or health professionals.