All images and videos included in the Klamath Community College press kit are approved for use for news and partnership purposes only. Approval to use these images and videos for advertising or other purposes in publications, on websites, and other related communications must be requested by contacting KCC  at 541-882-3521.
All photos and videos must be properly captioned and credited to Klamath Community College when appropriate.
The KCC Logo should not be modified in any way.
How to use our logo
Ratio and sizing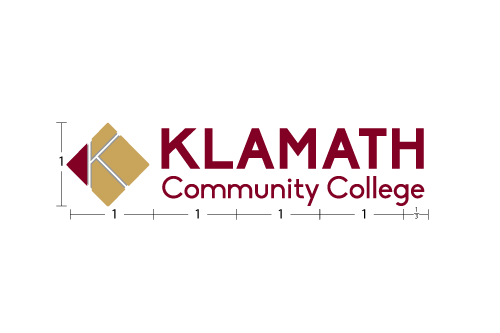 The horizontal logo should always maintain the same 1:4.3 ratio in addition to the spacing guidelines. Vertical logos should follow a 1:1 ratio.

The minimum size of the KCC logo when designing print materials is 0.5 inch high and 1.5 inch long (horizontal logo), 1 inch square (vertical logo, or logomark by itself) and 0.5 inch by 0.8175 inch (acronym). Anything below this size will lose visual cohesiveness and should not be used. It is preferred to use a vector format when using the logo, but if that is unavailable a file-type with transparency (.png) should be used.
Spacing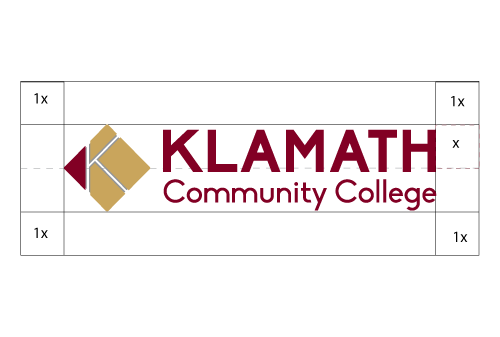 The KCC logo is the visual representation of the College's brand. Be sure to observe spacing guidelines when placing the logo. Nothing should be present in the designated clear areas.

When figuring out spacing around the logo, do the following: Divide the height of the size of the logo you wish to use by two. This is your base unit for spacing. Apply that measurement to the top, bottom, and each side of the logo to figure out the amount of space needed. Example: In the logo to the left, the height is 0.5 inches. 0.5 divided by 2 is .25. That means the above logo should be surrounded by a space of 0.25 inches on each side. The total space the logo and spacing will take up would be 1 inch by 2 inch.  
Co-branding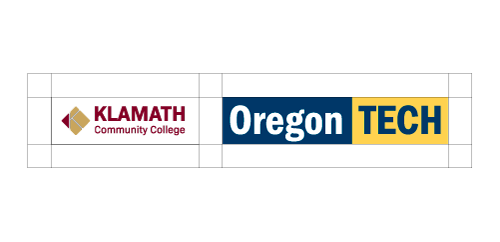 Follow these guidelines below for appropriate co-branding:

• Both logos should be proportional in either height or width.
• Both logos should have the same visual weight.
 
General information
Quick facts
Accreditation
Klamath Community College is accredited by the Northwest Commission on Colleges and Universities, an institutional accredited body recognized by the Council of Higher Education Accreditation and the secretary of the United States Department of Education.
Military Friendly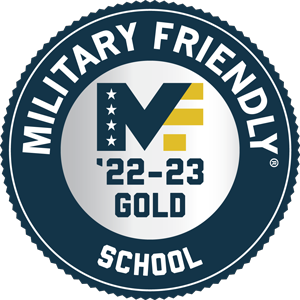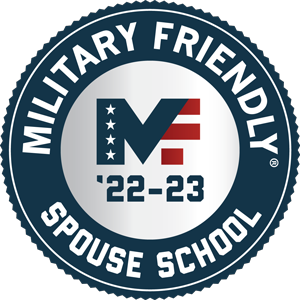 Location
7390 S 6th St, Klamath Falls, OR 97603