Addressing food insecurities for our students:
ASKCC (your student government) and the Office of Student Life have partnered to create an on-campus food pantry to provide support for students in need. If you would like to request food, please review the details below and complete the form.
Requirements for food package requests:
Must be enrolled in classes for the current term.
Must present current student ID for verification when picking up.
Limited to two requests a month per student.
Submit a Food Package Request each time you utilize the pantry.
Pick up times for Food Packages are Monday through Thursday, 9am - 3pm
Make sure to let us know about any dietary restrictions, food allergies, or hygiene needs in each submission. 
In addition to food and hygiene products, some or all of the following items will be included in packages:
Info on local community resources.

Easy and healthy recipes.

Nutrition information.
If you need more information regarding community resources, follow THIS LINK for resources listed on the Klamath Lake Food Bank website or you can ask someone in the Office of Student Life!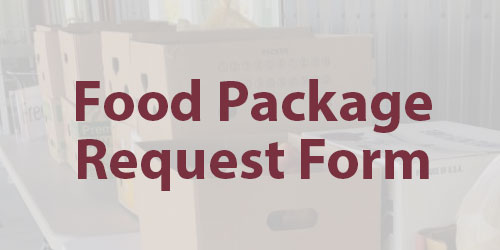 Want to help the Food Pantry? Make a donation!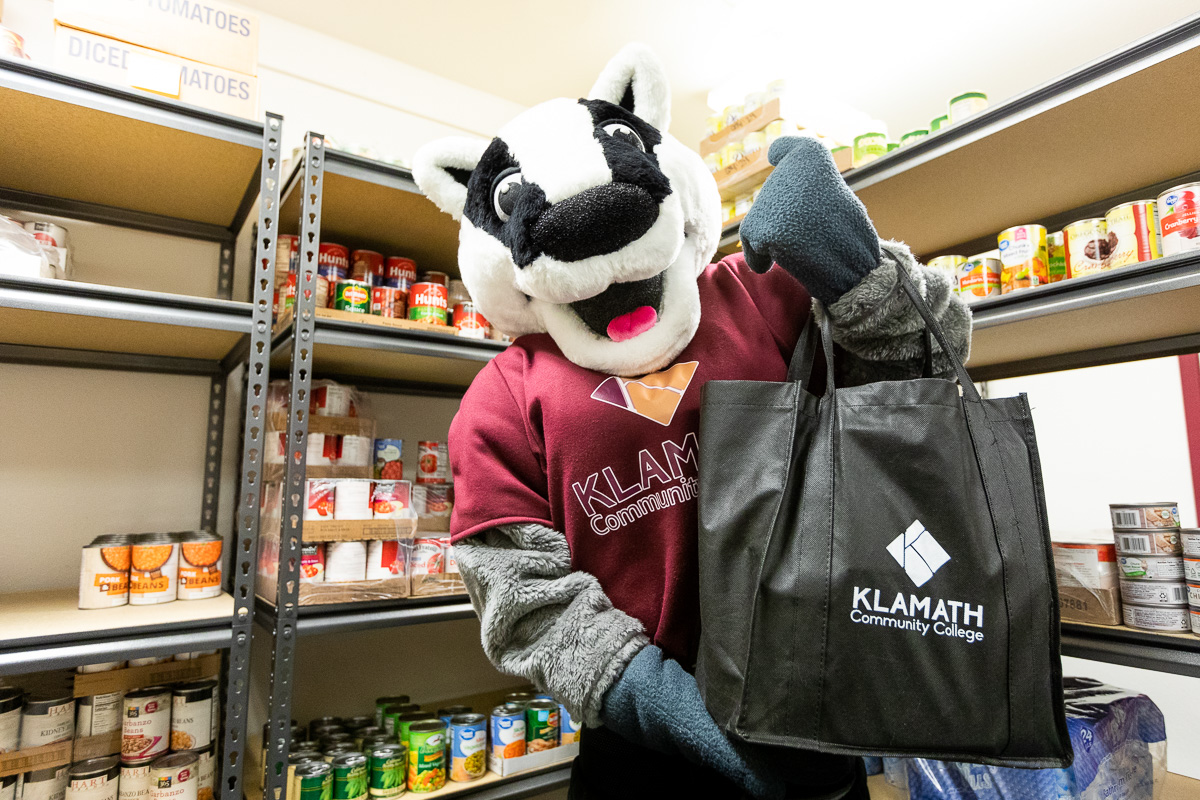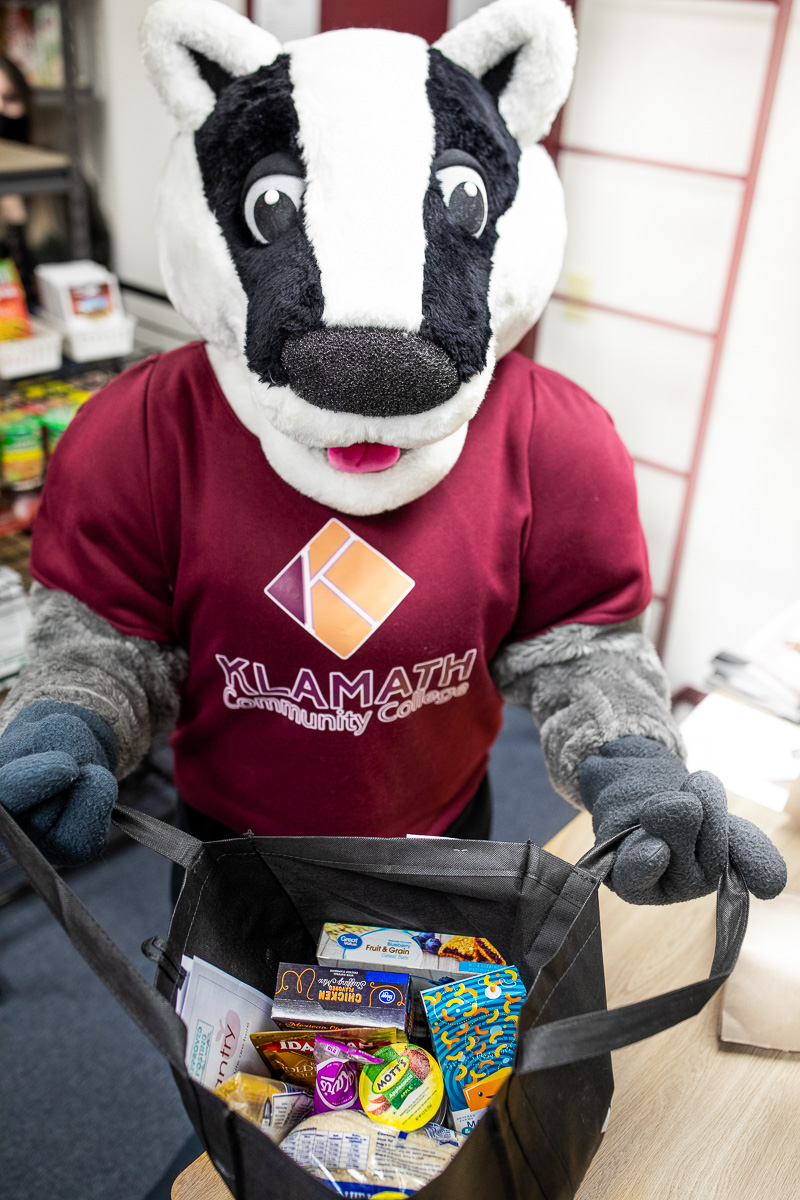 Purpose and goals:
The purpose of the Klamath Community College Food Pantry is to relieve hunger. We will do so by:
Promoting and supporting the development of KCC students by removing the burden of hunger.
Creating and maintaining an environment where all feel welcomed and respected regardless of their socio-economic status.
Exhibiting empathy and compassion to those we serve.
Mobilizing leaders within KCC and the community to assist those in need.
Providing access to grocery and hygiene products to meet the needs of those we serve.
Requesting a food package:
If you are a currently registered student at KCC and would like to request support from the KCC Food Pantry, please fill out the online form through the link HERE. After submitting the form, you will receive confirmation to your student email with details on how to pick up your food package.
In order to respect and maintain the privacy and dignity of our students, the food pantry operation minimizes any exposure for those utilizing the resource. Students are able to sign up online (via Google forms) with details provided and the opportunity to customize.
Types of food packages available:
Family package,
Adult package,
Vegetarian package,
Hygiene package.
Supporting the food pantry:
If you wish to support the KCC Food Pantry, you can drop off donations in the Office of Student Life in Building 4. While monetary donations are always welcome, we encourage non-perishable, non-expired food items.
The KCC Food Pantry does not accept post-date or expired food items. Grocery and hygiene product needs include:
Shampoo,
Soap,
Feminine hygiene products,
Deodorant,
Dental hygiene,
Kids items,
Canned meat and protein items,
Oats,
Grains.
If you have questions about the KCC Food Pantry, the request process, or donating, please contact the KCC Food Pantry at  food.pantry@ASKCC.klamathcc.edu or 541-880-2355.